Who we are
HLB Cyprus, Chartered Accountants, was originally established as a partnership in 1997 and since then, the Firm has experienced significant growth. As from 1 January 2007, the Firm has been incorporated.
Today it is ranked among the largest accounting and advisory organisations in Cyprus.
HLB Cyprus is a member Firm of HLB International, a global network of independent advisory and accounting firms.
With 8 Members of the Board and over 60 staff working from our office in Nicosia, the Firm provides premium quality professional services to a wide range of businesses ranging from the small owner-managed business to large multinational groups and listed companies on the Stock Exchange. We serve clients from all over the world.
The Firm's specialised departments provide the following services: audit & assurance, financial advisory, business consulting, and taxation. Members of the Board and staff possess considerable expertise and sound technical knowledge in their fields. This, together with the leading-edge technology applied by the Firm, enables us to provide value-added service.
HLB International
HLB is a global network of independent advisory and accounting firms. We have a history of innovation, collaboration and are dedicated to helping our clients grow across borders. We combine local expertise and global capabilities to service your needs. Our members are locally established with deep roots in their local communities yet are closely connected with professionals from across the world. We support our clients as they grow nationally, regionally, and globally, ensuring a consistent high-quality client experience and personalised service wherever you operate.
How we work together
Regardless of what sector you operate in, business is about people. Building a trusted relationship with you wherever you take your business is highly important to us. To best service our international clients, we take the time to get to know you and understand your specific needs.
Once we understand your business needs, your trusted HLB advisor at home will introduce you to a localised HLB client team set-up especially for you to cover the jurisdictions of your interest. They will serve as your local business guides to help navigate through the new business environment and help you comply with local regulations. Your HLB advisor at home will be kept in the loop of your foreign projects – functioning as an additional safety to avoid misunderstandings and to enhance the building-up of a sturdy client service relationship.
At HLB, we work closely with our colleagues in the countries you're expanding into and guarantee a seamless HLB client experience and soft landing in new territory.
Our Mission
Our mission is to provide our clients with premium quality professional services by addressing their exact business needs. We aim to continue as a leading accounting and advisory firm in Cyprus, serving our diversified, multinational portfolio of clients with integrity and professionalism.
Our Philosophy
The Firm is managed by a new generation of professionals committed to providing efficient and proactive client service. Focused on upholding the highest tenets of professionalism, the Firm's principal goal is to assist clients to grow their businesses and offer them value-added services.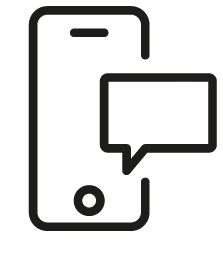 Get in touch
Whatever your question our global team will point you in the right direction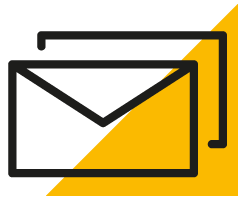 Sign up for HLB insights newsletters