Internal Auditing is an objective assurance and consulting activity designed to add value and improve an organisation's operations. It can help an organization accomplish its strategic objectives by bringing a systematic, disciplined approach to evaluating and improving the effectiveness of risk management, control, and governance processes. HLB Cyprus' Internal Audit Services offer focused advisory services designed to help clients.
Our group of accredited, dedicated, highly qualified professionals share significant experience and specialised know-how with our clients so as to provide practical and effective solutions to better manage risk with the ultimate aim of enhancing shareholder value.
Internal Audit Services
The traditional view of the corporate internal audit function is a group whose mission is to be an independent department within the organization to report to management on the adequacy and strength of the internal control structure. This role has changed over time and the scope of internal auditing has evolved to include not only the safeguarding of organizational value, but also include the enhancement of this value. More and more businesses are deciding to outsource ancillary or support functions to outside providers. This allows the organisation to focus on its "core business" functions of addressing competition and increasing its market share. Internal Audit is one area where outsourcing can be successful.
Full outsourcing includes the performance of all internal audit activities (including risk assessment, audit planning, performance, communication/ reporting to the Audit Committee, etc.) on a recurring basis. The client may or may not have a Chief Audit Executive or General Auditor.
Co-sourcing is the performance of ongoing support of the client's total internal audit efforts. All internal audit activities are directed and managed by the client's Chief Audit Executive or General Auditor.
Setting up the internal audit function for organizations who do not have that function yet, and who are pushed to do so because of regulatory requirements or just best practices.
Latest insights, case studies and news from across the network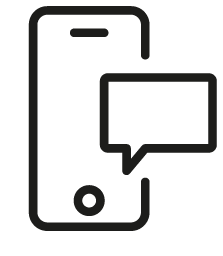 Get in touch
Whatever your question our global team will point you in the right direction
Explore Audit & Assurance