Talent scarcity: A top threat to business growth in the CEE region
July 26, 2018
---
When you ask business leaders across the globe what's high on their agenda, chances are recruiting and retaining top talent is on the list. For countries within Central and Eastern Europe (CEE), finding the right talent is an even greater worry. Economic growth in this region is outperforming the EU average and businesses are growing fast. At HLB's recent CEE regional meeting in Budapest, talent scarcity was identified as a top threat to business growth. We took a snapshot survey among finance and accounting graduates from Poland, the regions largest economy, in an attempt to better understand the views and expectations of young talent entering the CEE labour market. What are the take-aways for business leaders? What can businesses do to attract graduates and young professionals?
Promote a good work-life balance
When it comes to recruiting Millennials and Gen Z talent, businesses need to understand how important work-life balance is to this group. Our snapshot survey showed that 65% of graduates are aiming for a good balance between their personal and professional lives compared to only 17% for whom a high income is their main objective. Through building trust with your workforce and allowing for flexibility in time and space, you don't just become more attractive as an employer, it is also the type of behaviour that drives innovation for your business. Just think about it for a moment. I've you are a business owner or part of the leadership team, does your brain just log-off when it's 5 o'clock and you physically remove yourself from the office? It doesn't! Same goes for highly engaged individuals working for you. It doesn't matter where they physically are or what time of day it is, ideas to grow value for your business can spark anywhere. Don't be afraid of allowing your people more flexibility.
Invest in tech to recruit tech talent
It seems like such a cliché thing to say, but young talent cares about the technology available to do their job. To them – and perhaps to all generations nowadays – it seems bizarre that their own personal devices (smart phones, tablets, voice assistants, you name it) are lightyears ahead of the corporate devices you're using in the office. Often consumers apps have more UX design, functionality and capability than some commonly used, pricy enterprise software. If you want to recruit digital talent, invest in your technology.
Work on your employer branding
What is the reputation of your company from an employee's perspective? Your employer brand describes your reputation as an employer, and its value proposition to your employees, as opposed to your more general corporate brand reputation and value proposition to customers. When we asked the question 'when it comes to the reputation of a future employer, what is most important?' 65% of students responded 'friendly & respectful environment' opposed to 13% who answered 'authority & prestige'. Businesses that are most successful recruiting top talent are those who understand the value of employer branding.
Offer a competitive base salary
Just a friendly work environment that promotes work-life balance is not enough. There is more demand for top talent than there is supply. And in today's globalised world, you're competing with global employers who are happy to invest in talent mobility and drain talent from the region to other parts of the world. You can't expect to recruit the best talent, if you're not offering the right price. However, going back to my previous point, Millennials and Gen Z do take a good employer brand and friendly work environment into consideration when choosing an employer. It's a package deal.
In short, overcoming the talent scarcity challenges in CEE is not easy. The corporate culture and tech element of the workplace, together with compensation and the basic needs or working conditions influence young CEE professional's decision-making when choosing the right company to work for. These elements will separate the winners from the losers in CEE's competitions for top talent. Does your organisation have a plan in place to implement these elements in your people strategy.
---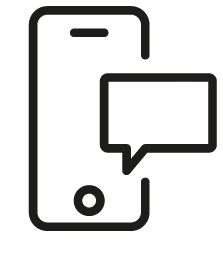 Get in touch
Whatever your question our global team will point you in the right direction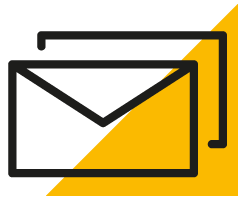 Sign up for HLB insights newsletters